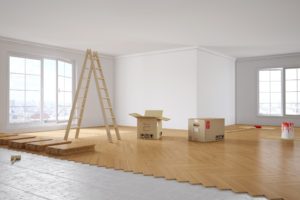 Floor remodeling is a highly valuable home improvement project. New floors provide both form and function, offering benefits for your home's aesthetic and your daily practical needs. But, even with these benefits in mind, many homeowners may be daunted by the prospect of floor remodeling. 
Thankfully, there are ways to simplify this renovation project and get new floors without the hassle. Here are our best tips:
1. Consider The Climate. 
Climate, including temperature and humidity, should largely influence your flooring choices. High humidity can cause warping in certain types of hardwood and laminate. Additionally, certain flooring choices tend to feel cold (tile) while others can add warmth to a home (carpet). With these factors in mind, you can better select new flooring that fits your home.   Continue reading "4 Things to Consider to Make Floor Remodeling Easier" →