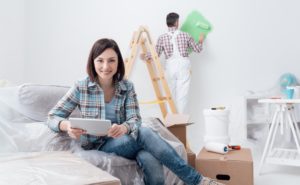 Remodeling your home is an investment. But, if the time is right, it could be an investment worth making. Remodeling can not only increase the value of your home but also enhance your quality of life with adjustments that suit your routine. 
It may be the right time to remodel your home if:
Your Family Has Outgrown The Home. 
Families evolve over time. If you've had more children since you first purchased a home, have had a relative come to stay with you, or simply need more space than you used to, it could be a great time to remodel. Your home remodeling project can result in more space where you really need it – no moving required.  Continue reading "How to Know If It's Time to Remodel" →