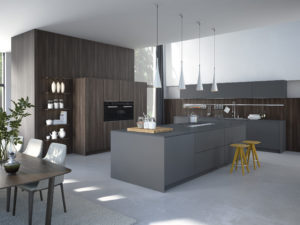 If the design of your kitchen is stuck in the past, it's time for an upgrade. Whether you opt for a complete overhaul or a few minor updates, a renovation can bring your kitchen into the modern age. 
Our top tips for creating a modern kitchen include:
1. Consider Textures For Contrast. 
With stainless steel and bright white dominating many kitchens, it's important to incorporate texture for a balanced, contemporary look. You can achieve this with warm, wooden accents, brushed copper, and various stone elements.  Continue reading "5 Design Tips for Creating a Modern Kitchen" →