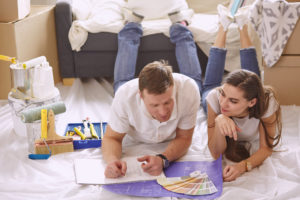 Are you considering remodeling your home? If so, it's important to create a detailed plan before getting started. A home remodeling plan includes vital information to guide the project, including the timeline, budget, and all of the components of the project. This article will walk you through the parts of an effective plan so that you can renovate your home without any headaches. 
Budgeting
One of the first details that you'll need to establish for your home remodel is the budget. Your budget will guide every aspect of the renovation, and setting it at the beginning will ensure that the project doesn't exceed your financial limit. To devise your budget, gather cost estimates from renovation experts and compare prices for all of the required materials. Your budget should also include a small percentage, such as 10%, for unforeseen expenses.  
Pre-Construction Design
Before beginning your home renovation project, you should work with a professional to complete the pre-construction design. This design phase includes space planning, floorplan flow, and structural changes. By establishing this design ahead of time, you can make sure that the results of the remodel will align with your vision. It will also dictate your timeline, required permits, and required materials to be ordered.  
Timeline
Once you have a professional team and design plan in place, the next step is to establish a timeline. Setting a timeline is important so that the project doesn't drag on or interfere with other obligations on your calendar. Your design experts can help you determine a realistic timeline by considering all of the components of your renovation. The timeline should account for the time needed to prepare the project area and ship the required materials, as well as any holidays on the contractor's calendar.  
Total Design Source provides expert design studio consulting, with a comprehensive range of services and products to help you complete your home remodeling project. To get started on your project, contact us today!