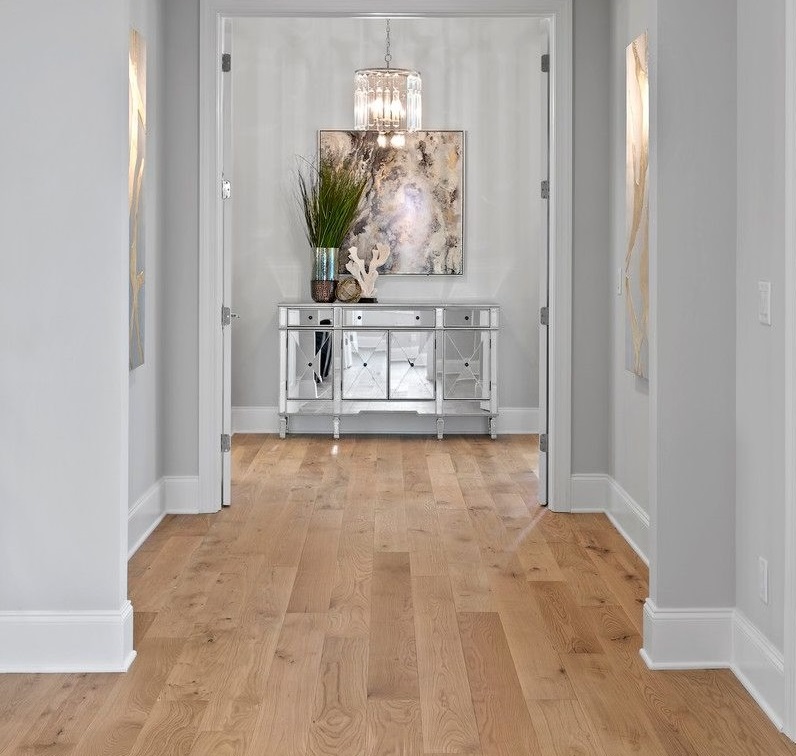 Total Design Source in Tampa does more than just cabinets, countertops, and closets. Our professional and experienced design team also includes expert flooring installers. We are able to finish any closet, kitchen, bathroom, or any other room with the flooring of your choice. We offer tile, vinyl, stone, hardwood, and marble floors of varying types. 
If you want to complete the look of your home with new custom and quality flooring, don't hesitate. Contact us today for more information or to schedule your in-home consultation.
We offer samples and displays of the following flooring types..
HAPPY FLOORS TILE
Happy Floors provides flooring tiles with style, durability, and versatility. With a vast selection consisting of European-made porcelain and ceramic tiles, Happy Floors products add beauty and strength to kitchens, bathrooms, and living rooms. This company was founded 30 years ago and has fostered a reputation for stunning tile flooring across the United States. At Total Design Source, we can help you select the right Happy Floors tile products to suit your home.
BEDROSIAN TILE
Bedrosians Tile & Stone is passionate about creating groundbreaking flooring products that fulfill the needs of their customers. Bedrosians Tile & Stone began around 1948 in California and has since expanded both nationally and internationally. Now, the company provides a leading range of flooring, including floor tiles in a range of colors, finishes, and materials. At Total Design Source, we're happy to help our clients achieve their vision with flooring products from Bedrosians Tile & Stone.
STONE SHAW TILE
Stone and tile products from Shaw Floors are striking, durable, and functional. Founded in 1946, this company offers a wide variety of flooring, including many stone and tile options. Shaw Flooring has been highly rated for its top-quality flooring products for the past four decades, making it a top choice among homeowners seeking beautiful, yet reliable stone or tile flooring. Total Design Source is a retailer of stone and tile flooring products from Shaw Floors in Tampa.
WOOD AND VINYL MOHAWK FLOORS
Many of our clients at Total Design Source choose wood and vinyl flooring from Mohawk. Founded in 1878, Mohawk is an established flooring provider that takes pride in manufacturing innovative and well-designed products. Whether you're seeking hardwood or vinyl flooring, Mohawk products will provide elegance and functionality to your home. Plus, Mohawk offers high-performance flooring in a broad range of styles and colors to suit many different aesthetics.
MSI TILE AND STONE
Founded in 1975, MSI is a top distributor of floor, wall, and countertop surfaces. At Total Design Source, we offer tile and stone flooring from MSI's outstanding collection. MSI offers a competitive assortment of flooring products, with over 80,000 containers imported by the company annually. This assortment includes porcelain, ceramic, natural stone, and pseudo-wood tiles. MSI maintains strong partnerships and buying power to deliver high-quality products at affordable prices.
OLYMPIA TILE
Olympia Tile is a Canada-based flooring company that was established in 1956. A leader in tile products ranging from porcelain to glass to natural stones, Olympia Tile offers an expansive collection of tile varieties to suit any homeowner's preferences. This company has strong relationships with leading ceramic tile manufacturers across the globe, making it possible to uphold a high standard of quality in each of their products. For our homeowners seeking top-quality tile flooring, Total Design Source is happy to offer tiles from Olympia Tile.
LM WOOD
LM Flooring provides high-quality engineered wood flooring. LM Wood has been around since 2001, this company offers over 150 styles of wood flooring, each of which is made with exceptional precision in wood milling and beautiful Italian finishing. LM Flooring's range of wood flooring styles is meticulously crafted by experienced artisans, utilizing both domestic and foreign wood species. With a wide variety of top-grade flooring products, LM Flooring is the preferred choice for many of our clients at Total Design Source.
GREAT AMERICAN HARDWOOD
Great American Flooring is a Wichita-based flooring company that was founded in 1985. Total Design Source offers leading-quality hardwood flooring from this trusted company to help our clients achieve their home design goals. Durable, functional, beautiful, hardwood flooring from Great American Flooring will be an asset to your Florida home.
CHESAPEAKE WOOD
Chesapeake is a reputable flooring company with a range of thoughtfully selected products. At Total Design Source, we offer hardwood flooring products from Chesapeake that are manufactured directly from tree lumber. Each piece of hardwood has an individual grain pattern, providing a natural beauty that will stand out in your home. With a variety of colors in either engineered or solid hardwood, Chesapeake has something for everyone.
TARMAK NATURAL STONE AND MARBLE
Founded in 2002, Tar-mak is a direct USA importer of flooring, namely including natural stone tiles and marble. All of Tar-mak's stone and marble items are manufactured at the highest standards in the industry. With eye-catching patterns composed by skilled designers, this flooring provider offers singular marble, limestone, and travertine tiles. For our clients looking to add an elegant touch to their homes, Tar-mak's natural stone and marble products are a top choice.