Built-in cabinets can transform a room into a functional and beautiful space. At Total Design Source, we have a team of experienced design experts to seamlessly incorporate built-in cabinets into your home. With a myriad of design options, we'll help you find the ideal cabinetry for every room. 
Revamp Your Home With Custom Built-In Cabinets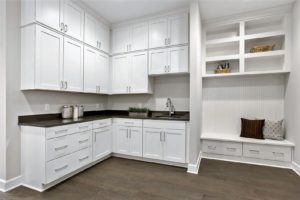 Built-in cabinetry is set into the walls of a home for both aesthetic and space-saving benefits. As a modern trend among homeowners, it will elevate your living spaces and make the most of your square footage. Plus, built-in cabinetry boosts the value of your home, making it a practical investment in your property.
We specialize in built-in cabinetry to remedy your home's storage and organization shortcomings. Our top-caliber custom cabinets are designed and built with long-term satisfaction in mind. We'll make sure that your new built-in cabinets will suit your lifestyle while staying within your budget. 
Built-In Cabinets Throughout Your Home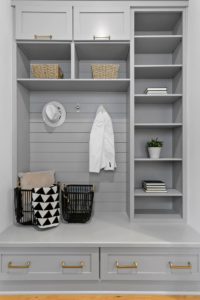 Our custom cabinet designs can meet the unique needs of any homeowner.  With custom built-in cabinetry for your home, you can:
Optimize your home office with storage space for your professional needs. 

Add a sweeping entertainment center to your finished basement.

Convert a den or spare room into an elegant library. 

Put knick-knacks and fine china on display with built-in dining room cabinetry. 

Maximize your mudroom with space for the whole family's shoes and outerwear.
These are just a few of the countless applications for custom built-in cabinets in your home. With thoughtful built-ins, any room can include convenient storage space that fits your aesthetic.
Outstanding Cabinetry Design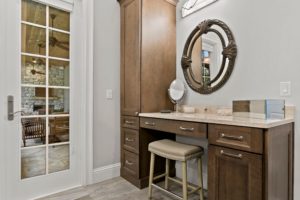 Both style and practicality are important in the design of built-in cabinetry. The structure must provide the storage space that you need while offering cohesion with your home's decor.
Our designers will combine your aesthetic preferences with functional features to create the ideal cabinetry for your home. We'll ensure that your built-ins provide value to your household for years to come. 
Impeccable Installation
At Total Design Source, we partner with top builders across the Tampa Bay area. These expert connections allow us to provide top-quality installation for custom built-in cabinets. Additionally, we'll be at your side throughout the process of designing and creating your new built-ins, ensuring that the plan is executed seamlessly. 
To learn more about custom built-in cabinets for your home, contact us today.