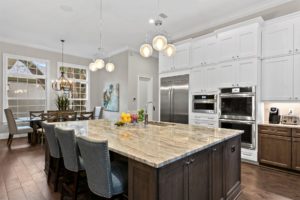 Are you thinking about remodeling your kitchen? If so, you can benefit from hiring a kitchen design expert to head up your remodeling project. When compared to revamping your kitchen as a DIY project, enlisting the help of a kitchen design expert with your local showroom will take your project to the next level. 
The Benefits of Hiring a Kitchen Design Expert for Your Kitchen Renovation
Boost the Value of Your Home
Your home is a valuable investment, and remodeling your kitchen is an opportunity to advance that investment.
Kitchen design experts know the best remodeling solutions for increasing the value of your home. Your designer will help you decide on the best additions and features that fit your budget and make your home more attractive to future buyers. 
Continue reading "Why You Should Hire a Kitchen Design Expert to Remodel Your Kitchen" →