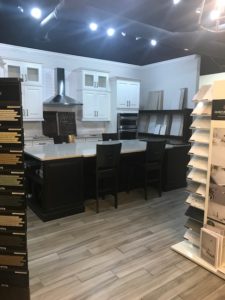 Custom kitchen cabinets might cost more than stock cabinets or semi-custom cabinets, but you get a lot for your money. Custom kitchen cabinets come with a lot of really great features and benefits that you just don't get with stock cabinet installers. Here are just a few of these important features.
Fit to Your Kitchen
Every kitchen is designed differently, with different floor plans and features. Even if you are doing a remodel, you have a certain space to work with. If you are building new, you are going to want to make sure that your kitchen is your dream kitchen, and with that you will need to have custom cabinets. Essentially, no matter what size, style, or shape your kitchen may be, custom cabinets can be built to suit it.
You Pick the Materials
Stock cabinets are often made of inferior materials such as particle board and soft woods. With custom kitchen cabinets, you can choose everything about them, including what they are made of. If you pick a hard wood like cedar, oak, or cherry, you will have cabinets that will last a lifetime and never need to be replaced. You can also request a specific finish to these beautiful woods to give your kitchen a unique look.
Eco-Friendly
When you get stock cabinets, you really have no way of knowing where the materials were sourced from, if you even know the exact materials used. If you want to be completely environmentally friendly with your kitchen build or remodel, you will want custom cabinets. You can specify what materials you want used and where they are sourced from so that you can ensure you are not contributing to the environmental crisis.
If you are ready to order your custom kitchen cabinets, contact us today for more information.