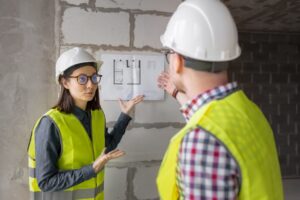 Remodeling your home is an investment in your future, whether you're bringing your dream home to fruition or planning to sell the property for a profit. As such, ensuring the success of the remodel can secure your return on investment.
From a single-room remodel to a complete home transformation, we're here to help streamline the process. Here are our top tips to make sure that your remodel goes off without a hitch:
Don't Bite Off More Than You Can Chew. 
From the earliest planning stages, be realistic about what you can take on. While you always can (and often should) delegate tasks to the pros, a home remodel can disrupt your family's routine. So, consider the improvements that are the most important to you, and don't take on more than your schedule will allow. 
Schedule, Schedule, Schedule. 
Speaking of scheduling, make sure to closely consult your calendar from the very start, and add a buffer in case tasks take longer than expected. Consider holidays, events, birthdays, and work trips, ensuring that the remodel won't interfere with essential dates. 
Create a Sound Budget.
Home remodels can be expensive, so start with a detailed budget. Though you should plan for unforeseen expenses, try to adhere to your budget at every step along the way. This will limit stress and frustration throughout the remodeling process. 
Protect Your Home. 
Before the contractors arrive at your home, protect furniture and other important items in the area to be remodeled. Cover furniture with protective materials or move it to a different room. Pack away any items that could be damaged during construction, and get rid of any unnecessary clutter. An organized home will be much easier to remodel and set back up after the project is completed. 
Total Design Source partners with expert remodelers and production builders across Tampa Bay, helping homeowners bring their visions to life. Contact us today to learn about our complete range of homeowner products and services!