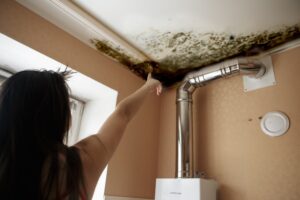 While shopping for a home, you're faced with many options and dilemmas. One such option is to purchase a fixer-upper. A home that needs renovations requires more planning and forethought but can be an excellent investment in your future. 
If you're considering buying a home that needs renovations, take a closer look at these common issues:
Outdated Fixtures and Paint Colors
Given that home design trends change, some home sellers don't bother to update their interiors before putting the property up for sale. Thankfully, issues like outdated fixtures and paint colors can be addressed relatively cheaply and easily. 
Water Damage
Water damage is a common issue in older homes that requires close consideration. In serious cases of water damage, dangerous levels of mold may be present, and the home's structural integrity could be compromised. In these cases, it's usually not advised to purchase the home. Milder cases of water damage can be addressed with water damage restoration. 
Old Appliances
Homes with old appliances can receive a major upgrade by simply purchasing up-to-date replacements. Make sure to factor this issue into your renovation budget if the appliances in your home-to-be are significantly dated and/or don't suit your family's needs. 
Leaky Windows
Older homes often have leaky windows, which will diminish the energy efficiency of your home. Leaky windows also make it more difficult to keep your home at a comfortable temperature, especially during the hot summer months. Replacing leaky windows in your fixer-upper will save money in the long run by reducing your monthly utility bill. 
At Total Design Source, we offer everything you need to renovate your home in one place. From new paint colors to fixtures and hardware, we'll guide you through the process of creating your dream home. Contact us today to get started!