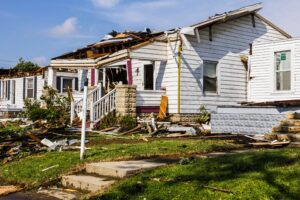 The period after a severe storm moves through your area can be a stressful one, to say the least. You may feel unsure of where to start, especially if your home underwent significant damage.
During this taxing time, it helps to have an expert team by your side throughout the home restoration process. Read on for our tips to successfully tackle restoration after a storm. 
Document the Damage
After a damaging storm passes through your area, always start by thoroughly documenting the damages. Photos and videos are ideal, though you may also want to include written notes. This evidence will help tremendously when you file a claim with your homeowners insurance company. 
Set a Budget
To minimize financial stress down the line, start with a budget. You may want to do this after finding out how much compensation you'll receive from the insurance company. In any case, gather estimates from contractors and leave some wiggle room in your budget, just in case unexpected expenses arise. 
Start With The Essentials
You may feel overwhelmed by the scope of the work to be done. So, start small with the essentials and gradually add new projects as you feel able. For example, if the kitchen is rendered unusable after the storm, start with that area of the home, as it's necessary for a typical daily routine. 
Find The Silver Linings
While no one should have to deal with the stress of storm damage, it's an opportunity to finally complete any home improvement project you've been putting off. So, while you handle the necessary repairs, consider giving your home a facelift in the process. You deserve it!
The experienced team at Total Design Source can provide expertise and support throughout the process of restoring your Florida home. Contact us today to learn more!