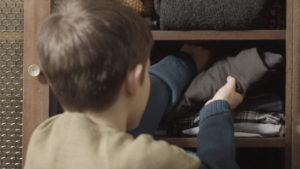 When you are building a new home or remodeling an old one, you want to make sure that everything is just as perfect as it can be. You want to make sure that you are considering all of your needs for the home, such as storage. One of the biggest complaints of most homeowners is not enough storage space. To that end, here are three rooms that benefit from built-in cabinets.
Family Room/Entertainment Room
Many people have a living room for entertaining, but use a separate family room or entertainment room for everyone to enjoy on a daily basis. If you have a family room, there are a lot of things you might need to be able to store and organize. For example, you might want to be able to store video games and equipment, movies, CDs or albums, and board and card games. Built-in cabinets make keeping a family room safe and organized a piece of cake.
Child's Room
A child's room is a wondrous place full of imagination and creativity, but it can also be a place full of messes. In order to minimize the mess, it is important to be very organized. Built-in cabinets can help organize toys and games. You can also use built-in cabinets above the reach of the child to store games, books, or craft supplies that you don't want them getting into without assistance. Built-in cabinets for a child's room should be adjustable to change as your child grows.
Craft Room/Work Room
If you have a craft room, work room, or even a garage that you use as workspace, you can benefit from built-in cabinets. There is no better way to keep all of your tools, equipment, supplies, and materials organized. You can install different sized cabinets for your specific purpose. You may also want to install some open cubbies near your work table.
If you are interested in these or other applications for built-in cabinets, contact us today for more information or to schedule an appointment.