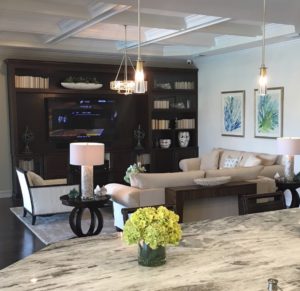 How many times have you thought to yourself, "I wish I were more organized," or, "I wish I had more usable space." Most people who have bought a house rather than built one feel exactly this way at least once after moving in. It never seems that rooms have enough closet space or the right type of storage space to meet our needs. This is where custom built-in cabinets can be very beneficial. Here are three more ways to use them.
Den/Study
Custom built-in cabinets are a great option in a den, study, or office where you want to display a myriad of books, maps, and knick knacks, and store office supplies and equipment conveniently, but out of sight. While you could get bookcases or other shelving to meet these needs, getting custom built-in cabinets allows you a lot more freedom to organize and display as you truly desire.
Collectable Storage
Many people have collections of something or another. Because everyone's tastes are unique and people collect different things, the mass manufactured display options may not always be what you are looking for. If you have a unique collection, you can get custom, built-in cabinets that will display the collection proudly in an organized and flattering way. 
Entertainment Storage
If you have a myriad of DVD, Bluray, CD, and game discs, and all of the equipment to play them, you might have difficulty keeping it all organized and well maintained. Our built-in cabinets can be made to your specifications to meet your current storage needs as well as allow for space for your entertainment collection to grow.
If you are interested in our custom built-in cabinets for any room in your home, contact us today for more information or to get started.