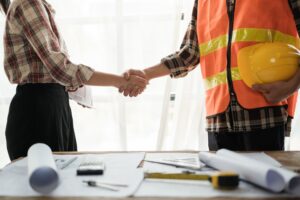 With the rise of DIY, many homeowners are taking on renovation projects on their own. While DIY renovations can be fun, fulfilling, and budget-friendly, certain projects are better (and more safely) left to the pros, including:
Closet Installation
When they're designed and installed professionally, closets can seamlessly organize your belongings and simplify your daily routines. But, creating and installing a functional closet isn't a simple task. To get the most out of your closet (and avoid costly errors), it's best to leave it to the pros – especially if you're interested in a built-in design. 
Cabinet Installation
Kitchen renovations are a popular choice among homeowners, as people always tend to gather in this essential room. New cabinets can go a long way in upgrading your kitchen's form and function, but it's not the best project for DIY-ing. 
Cabinets are heavy in their own right, but also must support the weight of pantry items, kitchen tools, crockery – the list goes on. To ensure that they're thoroughly secured to the wall, we recommend calling in the pros. Considering the damage and potential injury involved in a fallen cabinet, we think you'd rather be safe than sorry.
Flooring Installation
High-quality flooring is an investment in your home's longevity. It can also enhance the aesthetic of an entire room. Professionals have the skill and expertise to recommend the best type of flooring for your needs, then install it promptly and properly. On your own, re-flooring your home could take weeks or even months, and small errors could negate all of that hard work. 
Ultimately, flooring isn't just a nice-to-have, it's essential. So, it's a worthwhile project to leave to the pros. 
At Total Design Source, we provide trusted renovation services to help you bring your home vision to life. Contact us today to get started!