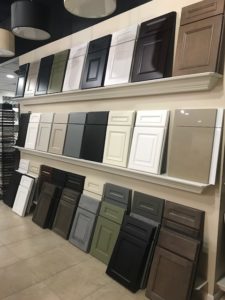 When you want to upgrade or update your kitchen cabinets but don't want to redo the whole kitchen, you'll want to make sure that your new custom cabinets match the rest of your kitchen and home. Most people think about color when they think of matching, but there are other considerations as well.
Type of Materials
Custom cabinets are, of course, generally wood, but there are many different types of woods with different looks, shades, and grains. If you already have polished wood present in your kitchen, you should make sure that the wood for your custom cabinets matches.
Style
Custom cabinets can be made in any style you choose, from traditional to modern, but it is important to maintain continuity throughout a room. If the rest of your kitchen is old-fashioned, modern cabinet styles will seem out of place.
Hardware
Don't forget about choosing hardware for your custom cabinets. There are a lot of different styles and trends in cabinet hardware. You can get hardware to match almost any hobby or subject of décor. Try to find something that is just "you," while also matching the décor of the rest of your kitchen.
Size and Style
If you won't be getting new counters, you need to make sure that the size and style of your new custom cabinets fit seamlessly into your existing kitchen. The size and style of your custom cabinets should match with your counter space. It may be preferable to have more smaller cabinets than fewer larger cabinets.
If you are ready to start looking for ways to upgrade your kitchen cabinets, contact us today for more information or to get started.